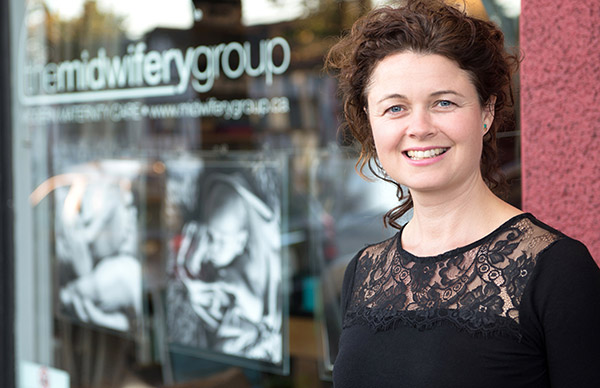 Tracy Kemp R.M. BSc. L.M.T
My passion for pregnancy and birth began when I volunteered at a birthing hospital in the United States. I had always enjoyed anatomy and physiology at University but the reality of seeing a fully grown baby emerge for the first time was unforgettable. I was amazed at what the human body was capable of and excited by a new passion; to support women and to promote normal birth.
When I moved to Vancouver in 2000, I immersed myself in the local childbearing community working as a doula for several years with teenagers and then with new immigrants. I was inspired by the attention and care my clients received in the hands of their midwives and I finally knew, I had found a profession and a philosophy of care that reflected how I felt about birth.
I completed my Bachelor of Midwifery from the Faculty of Medicine at UBC and have attended hundreds of births over the years in North Vancouver, Salt Spring Island, the Lower Mainland and internationally in Uganda.
In addition to my midwifery training at UBC, I hold a Bachelor of Science in Neuroscience from Glasgow University and trained as a massage therapist at the Baltimore School of Massage, Maryland.
I was born and raised in Scotland and like to spend my vacations visiting family back home. When Iím not catching babies in Vancouver, I enjoy sailing, yoga, and trying to windsurf.
I look forward to serving the women and families of The Midwifery Group.