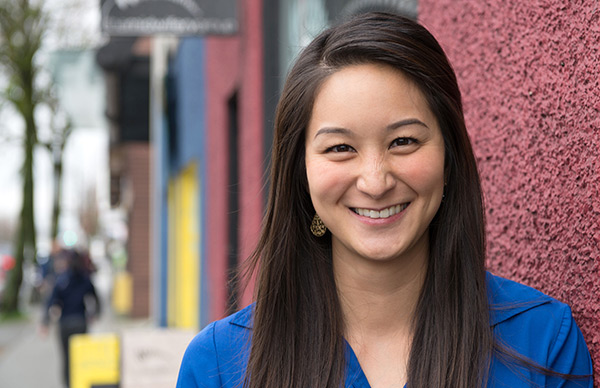 Laurie-Ann Cheng RM
When I discovered midwifery I knew I had finally found my place. Midwifery joins my greatest passions – motherhood, pregnancy, women's health, and health care service. My goal is to provide women with the confidence and knowledge to trust themselves, their bodies, and the natural process of pregnancy and birth. I appreciate the individuality of each woman and aim to assist them in achieving their desired birth experiences.
I completed my midwifery training at McMaster University in Hamilton, ON. Working in the different communities in Ontario allowed me to gain experience in both rural and urban settings. I have worked with women of varying degrees of needs, socioeconomic status, education levels, and cultural/religious backgrounds. I also have a Bachelor of Human Kinetics from the UBC where I focused on nutrition as well as exercise in the pre-and-post natal population.
Having been born and raised in Vancouver, I have always wanted to return and practice midwifery at home. I am excited to join The Midwifery Group and be a part of the Main Street community! I look forward to caring for you and your family as you allow me to be involved in one of the most challenging yet rewarding moments of your lives.
In my spare time, my favourite place to be is in the kitchen. Cooking, baking, and eating are huge interests of mine. Other enjoyable activities include traveling, outdoor physical activities, and curling up with a good book.