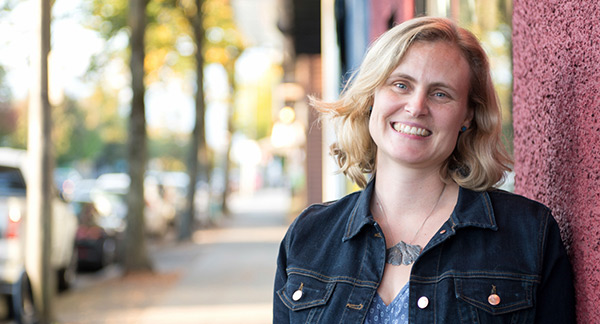 Jill Freeman RM
Midwifery has been my dream job and passion since my interest in pregnancy and birth was sparked as an undergraduate student at Simon Fraser University. Before completing my formal midwifery education at UBC, I completed a Bachelor of Arts degree with a joint major in English and Womenís Studies. During my midwifery studies, I was fortunate to work with midwives and obstetricians at various sites across the Lower Mainland and attend hospital births at Royal Columbian, St. Paulís and BC Womenís.
In the summer before my final year of midwifery school, I traveled to Holland and spent a placement with home-birth based Dutch midwives. I completed my midwifery studies under the preceptorship and support of the wonderful midwives right here at the Midwifery Group! I live in Vancouver and share my home with my husband, two children (including one teenager) and one crazy hound.
I look forward to meeting you soon and sharing in your prenatal, birth and postpartum experiences.