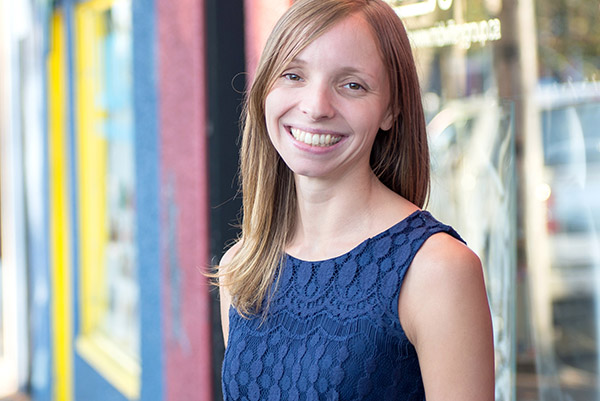 Laura Willihnganz BASc BMW RM
I was born and raised on our beautiful West Coast in Victoria, and am so happy to be practicing here. Before beginning my journey to become a midwife, I completed a B.Sc. in Microbiology & Immunology and worked in public health and cancer research, living in Montreal, Winnipeg and Vancouver. I stumbled onto this path after meeting a student midwife, and when I found myself engrossed in her stories and devouring her textbooks, I knew my heart had found its home.

I graduated from the UBC Midwifery Program, though which I had the privilege of attending many beautiful births here in Vancouver, and on the Island in Victoria. I also spent a summer in the Netherlands, immersed in home birth. I hope to one day combine my research background with midwifery, and I am particularly interested in how the portrayal of birth in the media shapes women's perceptions of pregnancy and childbirth.

I am thrilled to be back at the Midwifery Group, with the wonderful midwives whose hands guided mine the very first time I had the honour of catching a baby! I have been delighted to witness the strength and joy women discover within themselves through becoming mothers, when supported with sensitive, compassionate care. I feel immensely privileged to be involved with women, families and babies in this miraculous, transformative period of their lives.